Metal Barn Construction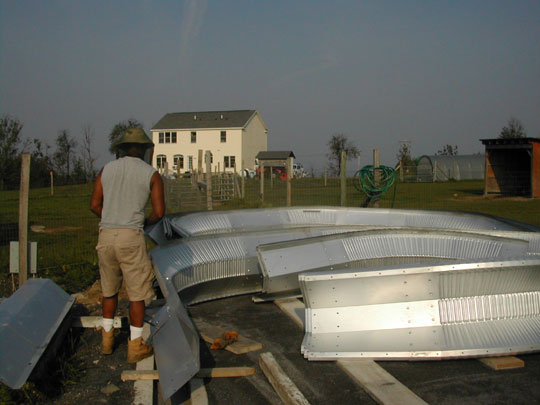 We chose a steel building for our main barn. The individual straight and curved pieces are bolted into arches on the ground. Each arch has seven pieces and is about two feet wide. Here you see the arches as they are assembled. The plans called for a concrete slab but we decided to go with compacted stone dust.This should be easier on the animals should they spend extended times inside.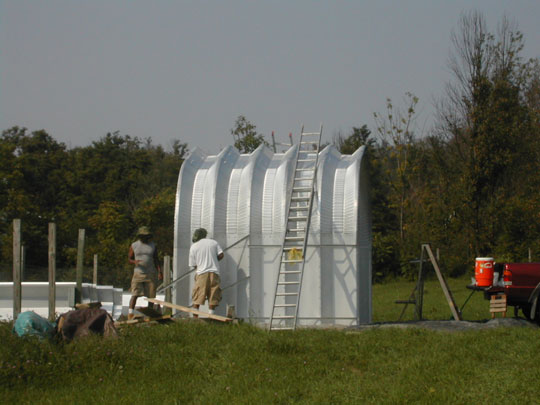 The arches are stood up and bolted together but only finger tight. The structure becomes more stable as each arch is added.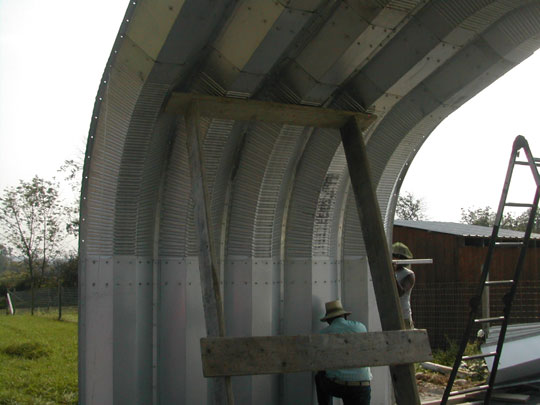 Construction plans called for special scaffold to support the building during construction. We built these supports and moved them around while we bolted the arches together. It worked but extreme care is needed when working on top. Also, you want your smallest helpers on the roof.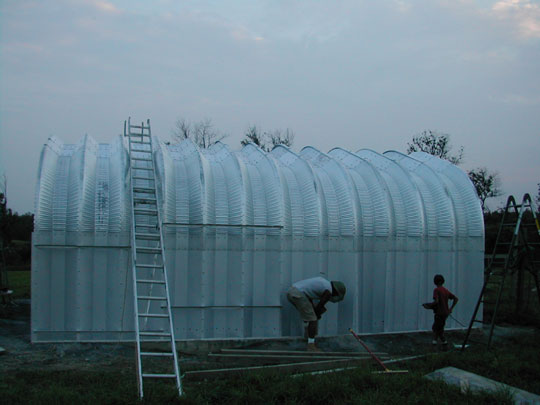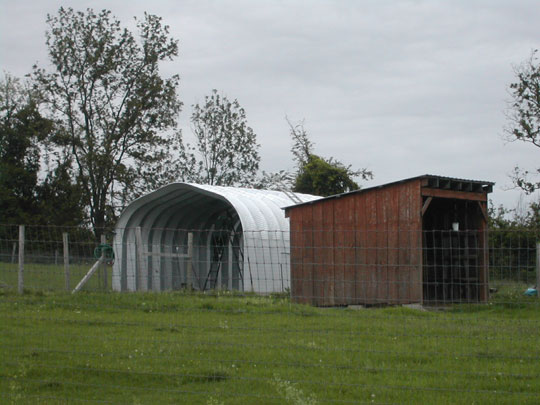 1500 bolts later all of the arches are up and secured. Building is 16' x 24' and took about a day and a half to erect. We did not purchase the factory metal ends so now we need to close the structure up with T-111. The 2x lumber used for the concrete forms will be used for the structural frame. More pictures to come.